ESP Mixed Soy Protein Isolate Powder with Vanilla Flavour (850 grams / 30 servings)
Suggested use:
Put 3 tablespoons (28g) of this product in 1 glass of milk, juice, water, or your favourite beverage and mix well.
Optional: Add fruits and blend.
oduct Code: 11003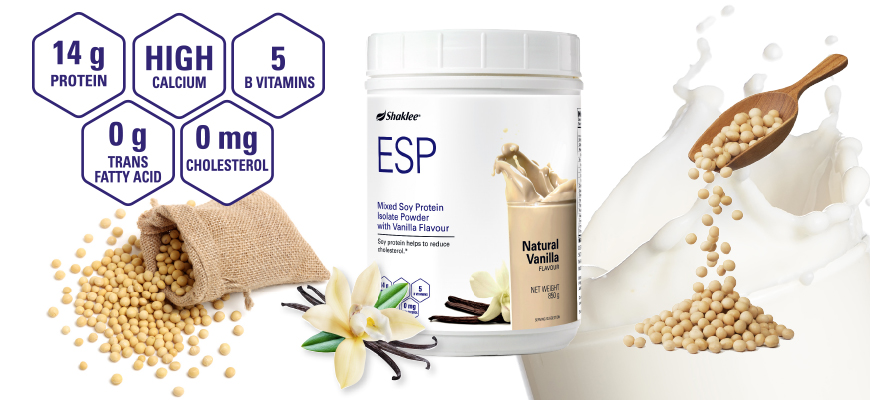 ENERGY
POWER OF PROTEIN FOR LONG-LASTING ENERGY
Most people are unable to maintain their energy or stamina as they go about their day. Take charge of your daily energy levels with our stamina-ENERGY enhancing protein drink. Plant based soy protein for long-lasting energy.
Protein is the building block of your body, like the bricks of your house. It is vital for every function in your body essential for growth and development. Shaklee ESP Mixed Soy Protein Isolate Powder is a delicious food rich in calcium and protein.*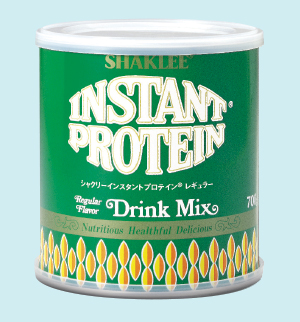 Dr. Forrest C. Shaklee invented the first soy protein isolate formula in 1961.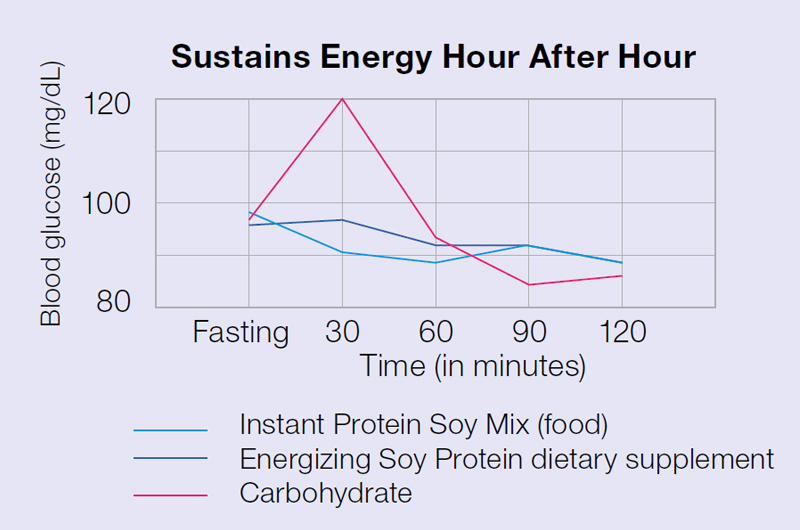 Glycemic index (GI) shows the effect a food has on blood sugar. Carbohydrates that break down quickly cause your blood sugar to spike and then plummet rapidly, leaving you feeling tired, irritable, and hungry. Instant protein soy food also has a "roller coaster" response.
With low GI Soy Protein, blood sugar levels remain steady, suggesting that it helps sustain energy, provides longer satiety effect and is beneficial for weight loss and long term health.*
---
*These products are not intended to diagnose, treat, cure, or prevent any disease.
Nutritional Facts
Ingredients
Per Serving Mix Alone
Per 100 g
Energy
110 Kcal
387 Kcal
Carbohydrate
10.0 g
35.2 g
Protein
14.0 g
49.3 g
  Soy Protein
14.0 g
49.3 g
Fat
1.0 g
3.5 g
  Monounsaturated Fatty Acid
0.1 g
0.4 g
  Polyunsaturated Fatty Acid
0.5 g
1.8 g
  Saturated Fatty Acid
0.2 g
0.7 g
  Trans Fatty Acid
0.0 g
0.0 g
Cholesterol
0.0 mg
0.0 mg
Sodium
170.0 mg
598.6 mg
Calcium
500.0 mg
1760.6 mg
Iron
3.0 mg
10.6 mg
Thiamin (Vitamin B

1

)
2.0 mg
7.0 mg
Riboflavin (Vitamin B

2

)
2.0 mg
7.0 mg
Niacin (Vitamin B

3

)
10.0 mg
35.2 mg
Pyridoxine (Vitamin B

6

)
0.5 mg
1.8 mg
Pantothenic Acid (Vitamin B

5

)
2.0 mg
7.0 mg
Phosphorus
250.0 mg
880.3 mg